Whether you like it or not there's nothing you can say to downplay the effectiveness of an Igbo woman's delicacy on any man. As far as Nigerian local delicacies go, the South East and parts of the South South always knock off other zones in the country.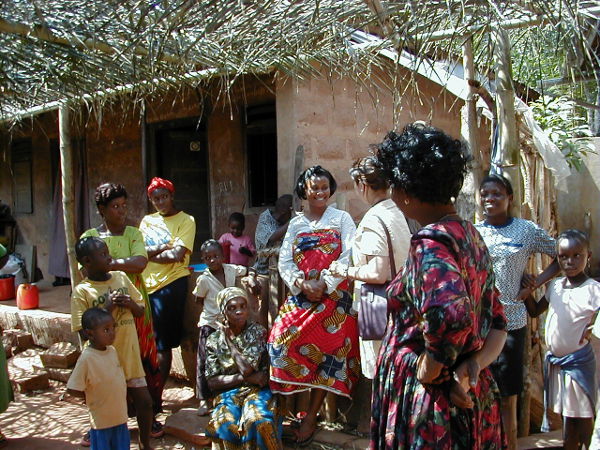 What more do you want to argue about? The method at which they are prepared, The skills used it preparing the mouth watering dishes, the aroma and not forgetting the taste that is out of this world.
The Igbo tribe being one of the 3 major tribes in Nigeria are known for a lot of things. Bedroom prowess on the parts of their men and women, good marriage partners as it is said that both their men and women are excellent in that department, intellectual skills which is evident for all to see, just look at the last WAEC result of the federation, Entrepreneurial skills and one more vital area, THE KITCHEN BUSINESS. Mind you, both men and women are trained to be experts in the kitchen so from which ever direction you tend to look at it, Igbos generally are good cooks.
I'm guessing you're wondering why I'm hammering on Igbos and what makes them unique, well I have a lot in store for you but the main focus today is the delicacies of the Igbos and why Yoruba men will never stop falling prey to these art of perfection made to satisfy the cravings of any man. So very quickly lets talk about the different delicacies that the Igbos offer and what makes them so unique and powerful enough to change any man's relationship status.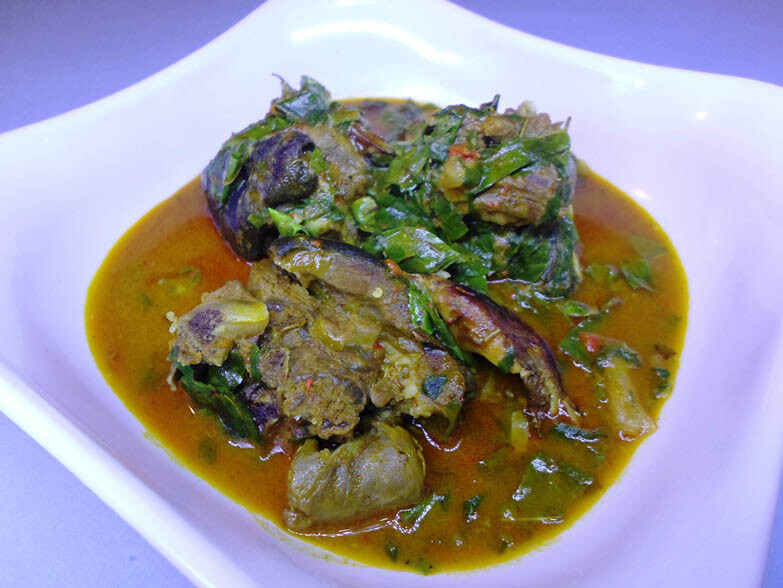 Ladies and gentlemen what more can be said about this soup. It is rich, delicious and highly nutritious. What's best is that it can go with any kind of swallow, from fufu to Eba to Semo, Uha soup never disappoints. I can sing the name all day. Uha gives that relishing taste that leaves you wanting more. If you want to eat swallow fives times a day, Uha soup is the way to go and when it comes to the effectiveness in luring another man, trust me this soup scored 11 out of 10.
No one can underestimate the satisfaction you get after devouring this mouth watering dish. Anwhere you hear the name Nsala be sure to be in for a treat of a lifetime. The soup is popular in the riverine parts of Nigeria mainly because of one vital condiment; THE CATFISH. That fish alone brings a different vibe to the taste of that soup and by the time any other man from another tribe who likes food like the typical Yoruba man tastes this soup, the rest is history.
Through the leaves are similar in Afang soup the cooking process differs and that's why it stands out. As far as Abia state indigenes go, Okazi soup is the soup for special occasions. This soup is made from Okazi leaves, Egusi and "Usu" and totally healthy because of the Okazi leaves which is a rich source of protein and both essential and non-essential amino acids. Now that's what I call double dose of happiness, satisfaction and nutrition guaranteed. If I were you I would run to the nearest Igbo canteen and request for a plate of Okazi. You won't regret it.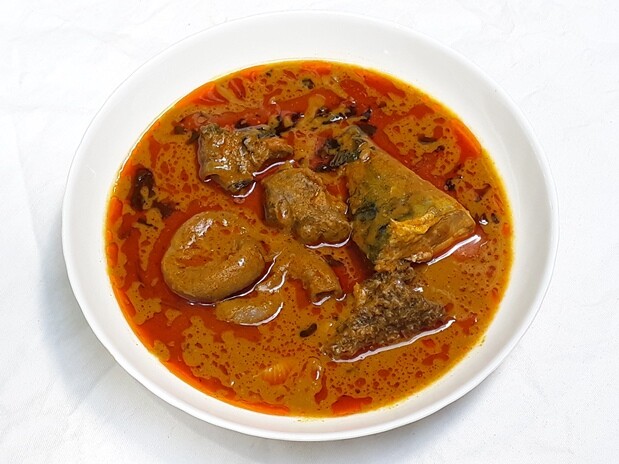 Ofe Akwu is a popular Igbo soup called Banga by the Southern parts of Nigeria. It is a palm nut stew which is traditionally prepared with native spices, known as Banga spices which gives the soup a unique taste and flavour. I remember my first encounter with this soup. Oh what a feeling! I can still taste it in my mouth as I write this piece. Cat fish in this soup can make you forget your hometown. In Igbo land it is prepared as Ofe Akwu but in other parts of Delta state, it is referred to as Banga. Please note that when you taste this soup, you won't want to eat any other. My Yoruba and Hausa peeps please take note.
Natives of Imo state do it like no other as it is one of their registered trademarks. This soup has a reputation for always having all kinds of assorted meats. I believe we are all aware that men, mostly from the South west don't joke with their beef and when you serve this kind of soup to them, just know that they are ready to pitch a tent with you for life.
Let's not exhaust all the delicious soups. We still have some assorted delicacies that can please your taste buds.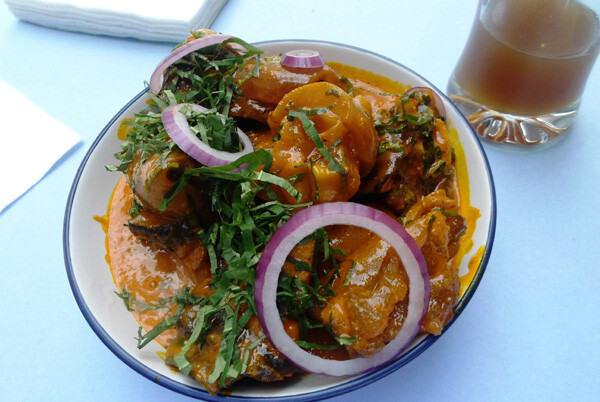 If you have not tasted this dish then you need to do so immediately. Nkwobi taken with a bottle of chilled malt drink, beer or better still the king of them all, fresh palmwine will send you to the heavens and back. The dish is well garnished with assorted goat head and other offals that send your taste buds into a frenzy. Nkwobi is definitely the way to go.
Abacha as the Igbos love to call it – is one of the most popular evening desserts in the eastern villages, it serves best as kola to visitors, as a matter of fact, there are villages in the eastern part of Nigeria that only offer ugba or abacha to visitors and even visitors have come to love and desire the delicious delicacy. With the right amount of garden egg, Ugba, some nicely sliced kponmo and the right amount of meat if you want to go over the top is just the right blend of goodness that will leave you refreshed.
Other known Igbo delicacies include; Yam peppersoup, Achcha Ede, Okpa, Ukwa, Ofe Onugbu ( Bitterleaf soup), Ugba, Isi Ewu, Agidi jollof, Ofe Akwukwo (vegetable soup) to mention a few. Trust me you can never go wrong with these dishes and Nigerian men from all tribes can attest to this.
From all indications it is evidence that one of the secrets of Igbo ladies is stealing Yoruba men is their Kitchen skills. Tell us your favourite Igbo dish in the comment section below and don't forget to share.