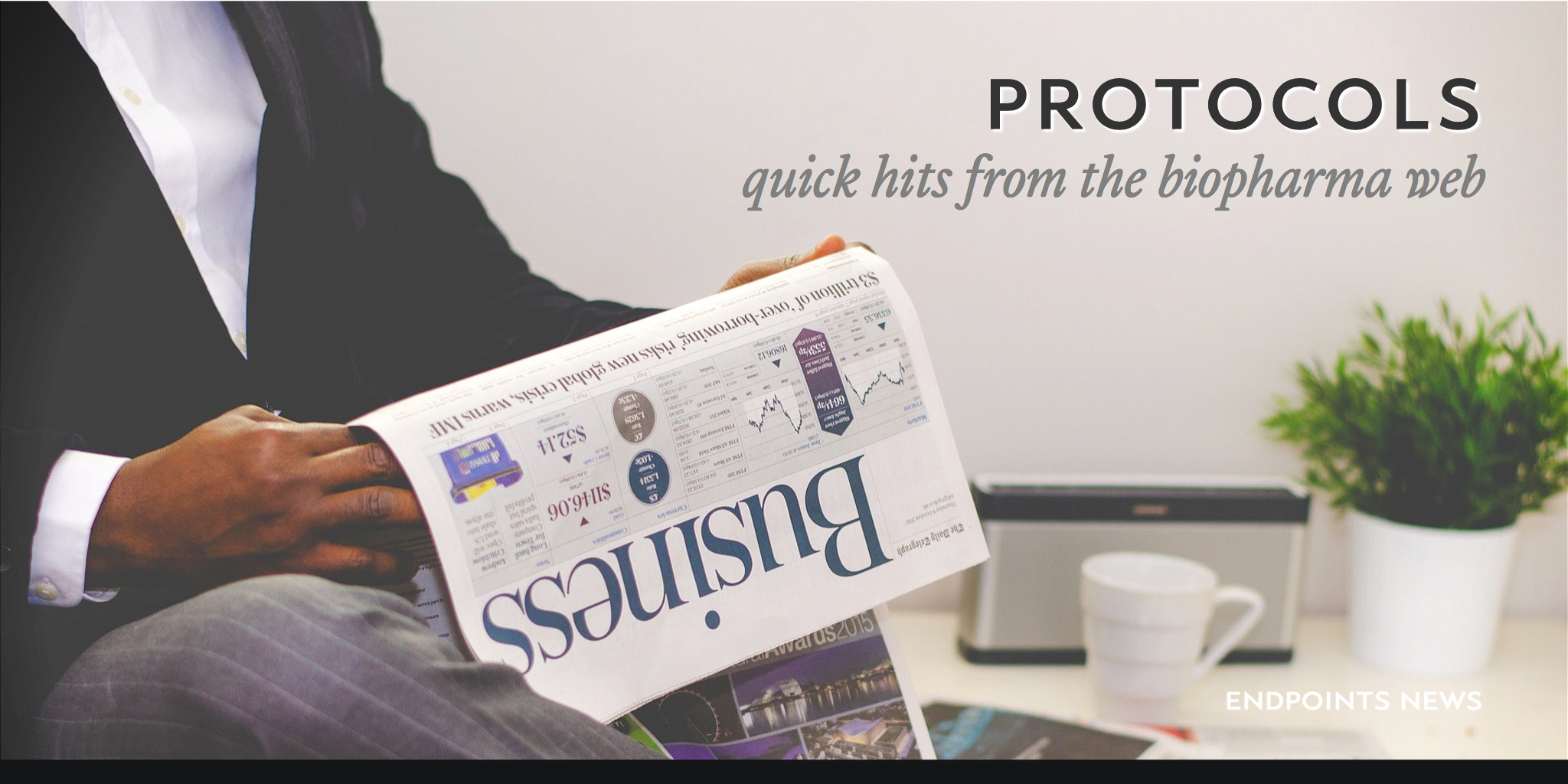 → Shares of Array BioPharma $ARRY did some bobbing and weaving on Tuesday, but ended the day up 23% on positive late-stage data from their BEACON CRC trial for colorectal cancer. Their triple therapy using a combination of Braftovi (encorafenib), a BRAF inhibitor, Mektovi (binimetinib), a MEK inhibitor, and Erbitux kicked up an ORR of 26.1% compared to just 1.9% for the cetuximab plus irinotecan-containing regimens control group. The median OS rate was 9.0 months for the triple vs. 5.4 months for the control. A double using Braftovi plus cetuximab came close with an OS rate of 8.4 months. Array says it plans to package the data into an NDA, with plans to deliver it to the FDA in the second half of this year. If approved, they say, this will be the first non-chemo therapy targeting metastatic colorectal cancer.
→ The FDA has granted Dublin, Ireland-based Avadel $AVDL with an accelerated six-month priority review period for the company's fourth hospital product, AV001. The PDUFA date is September 15.
→ Synologic $SYBX and Roche $RHHBY are collaborating to explore Synologic's Synthetic Biotic medicine SYNB1891 — a non-pathogenic strain of E.coli. The drug is a dual innate immune activator engineered to express a STING agonist and it will be combined with Roche's PD-L1-blocking checkpoint inhibitor Tecentriq (atezolizumab) in patients with advanced/metastatic solid tumors.
The company says that it expects to file an IND with the FDA in the second half of 2019 for SYNB1891, so that the company can begin an open-label Phase I clinical trial to evaluate the candidate as a monotherapy and a combination treatment with Tecentriq.