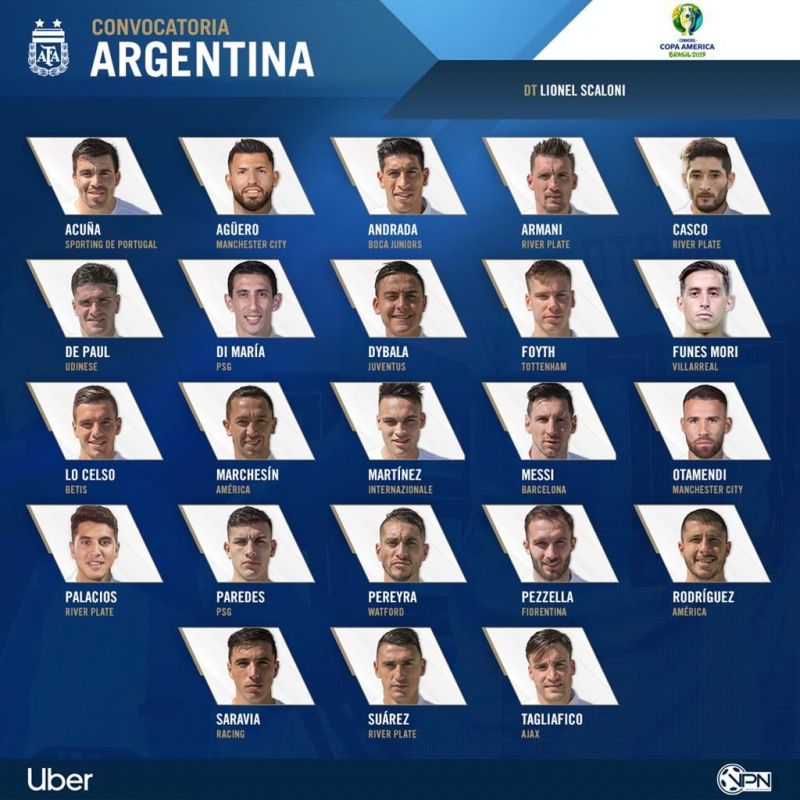 It is fair to say that Argentina are probably enduring one of their roughest patches over the last few years.
The players don't seem to be compatible with each other, coaches have come and gone over the last few years and the amount of quality Argentine players plying their trade in Europe is less compared to South American other nations such as Brazil, Chile and Uruguay.
The above mentioned problems were pretty evident during their 2018 World Cup qualification campaign, their World Cup campaign and even in their recent friendlies against Venezuela, Brazil and Morocco.
However, Lionel Scaloni and his men would be looking to put their past behind and aim for the nation's 15th Copa America trophy in Brazil this summer.
While there have been some questionable omissions such as Sergio Romero, Gabriel Mercado, Ever Banega, Alejandro Gomez and Mauro Icardi, there have been some surprise inclusions as well, considering the likes of Paulo Dybala, who has had a disappointing season with Juventus, Esteban Andrada and Milton Casco.
However, if Argentina can finally perform together as a unit under the tutelage of Scaloni, this squad can win the trophy and the following combination of players displayed below might be their best bet.
Goalkeeper and Defence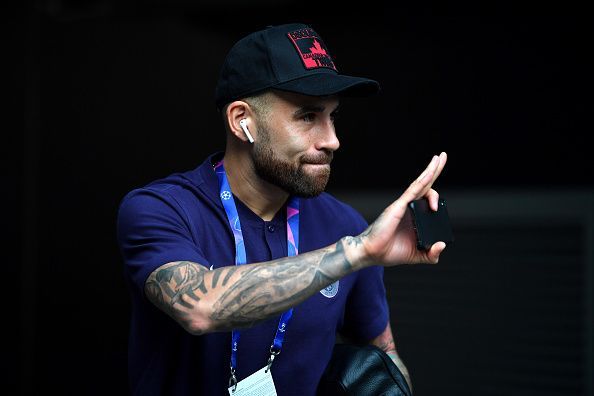 Franco Armani seems to be the first choice goalkeeper for Argentina, while Andrada of Boca Juniors has also had a pretty successful season.
However, Augustin Marchesin seems to be the obvious choice for the third-choice oalkeeper right now.
In defence, a combination of Nicolas Tagliafico, German Pezella, Nicolas Otamendi and Renzo Saravia seems to be the best option for Argentina this summer.
While Tagliafico has had an excellent season with Ajax, Pezella and Otamendi have played pretty often over the last few months in international friendlies and Saravia has impressed whenenver called upon, especially during his duel with Neymar in the friendly against Brazil in October.
Talking about backups, Marcos Acuna is the obvious second-choice left-back who can also slot in as a left winger. In the left-back position, Milton Casco is another backup option. In central defence, Ramiro Funes Mori and Juan Foyth would be the backups. While Foyth can slot in as an emergency right-back as well, he can also be used a third centre-back if Scaloni decides to go with a back-three.
Midfield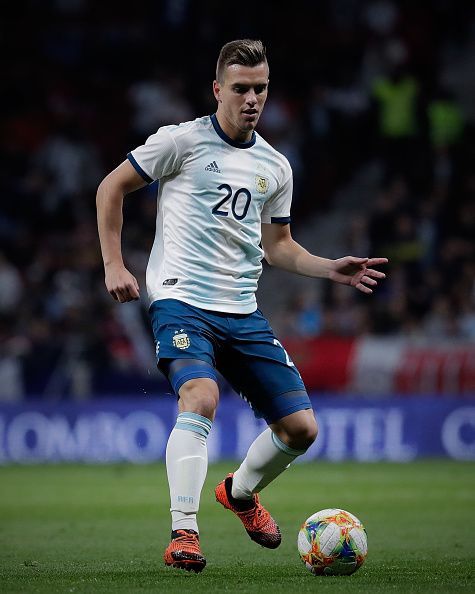 Midfield is one of the areas where Argentina have lacked stability over the last few years.
However, things look to be going in the right direction with young midfielders like Exequiel Palacios, Giovanni Lo Celso, Guido Rodriguez, Leandro Paredes and De Paul to name a few being in good form.
While there seems to be a lot of depth in midfield this time, a combination of three midfielders seems to be the best bet going into this tournament for Argentina.
While Lo Celso would slot in as a more attack minded central midfielder, Paredes and Rodriguez would be the two midfielders sitting behind the Real Betis midfielder.
While Paredes is an excellent passer of the ball, he is not a natural defensive midfielder and could be exposed to pace against quick oppositions. In such a situation, it is safer to pair him with a defensively solid midfielder like Rodriguez.
Furthermore, either of Peryra and Palacios might get a look in instead of Paredes in the centre of the park due to their better defensive abilities.
Attack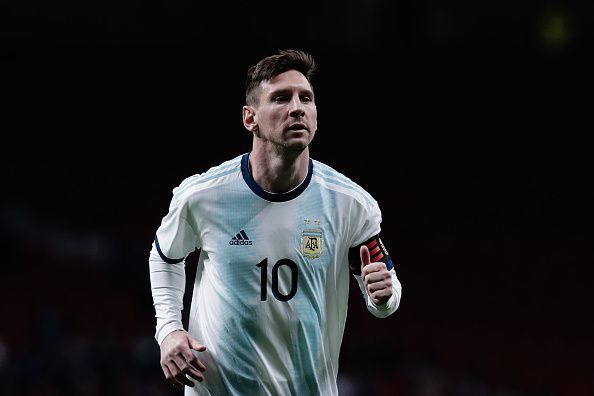 While, Lionel Messi would be undoubtedly playing atleast 90 minutes every match for Argentina this summer, it would be best to pair him with Sergio Aguero and Angel Di Maria.
Both of them have had excellent seasons at club level, and all three of them have played together quite often over the last few years.
Although their chemistry might not be the best, a combination of Aguero being flanked by Messi and Di Maria on either side might be Argentina's best bet from the attack point of view.
While Messi would operate almost as a no.10 behind Aguero, Di Maria would be looking to provide the width and occasionally drift in to vacate space for Tagliafico to attack on the left flank.
In addition to that, Dybala would be the undoubted backup to Messi, although he can also be brought on as a substitute as an extra forward in case the Barcelona skipper has to drop deep into midfield.
Meanwhile, Rodrigo De Paul would act as a back up to Di Maria on the left flank or Lo Celso in the offensive central midfielder role.
While Martinez would act as a backup to Aguero in the centre forward position, Matias Suarez could also be called upon in emergency situations.
The Line-up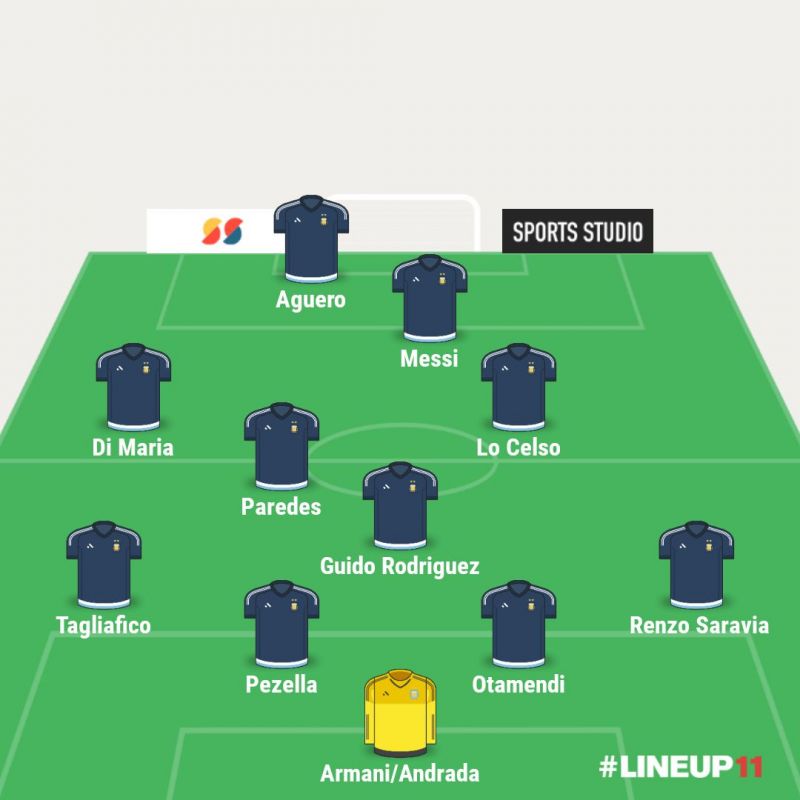 The team will most likely line-up in a 4-3-3/4-4-2 hybrid formation with Di Maria covering the left flank along with Tagliafico and Lo Celso operating in a winger-midfielder hybrid role (like Bernardo Silva at Manchester City), with Paredes and Guido Rodriguez forming a double pivot with Rodriguez being the deepest of the two.
Talking about Messi, he would be given the tactical freedom to roam freely around the pitch and keeping him close to a technically gifted player like Lo Celso would help Argentina during the build up phase
Out of the two full-backs, Renzo Saravia would be the more reserved one. He would attack the forward space pretty less compared to Tagliafico.
The Bottom Line
After a disastrous World Cup campaign, Argentina would still be considered amongst the favourites, only because of a certain Messi in their team. It is fair enough to say that La Albiceleste hopes hang heavily on Messi's form this summer, and Scaloni should try his best to create a team around him, but not heavily dependant on him at the same time.