American tells fans that fights with Fury and Joshua are coming
Updated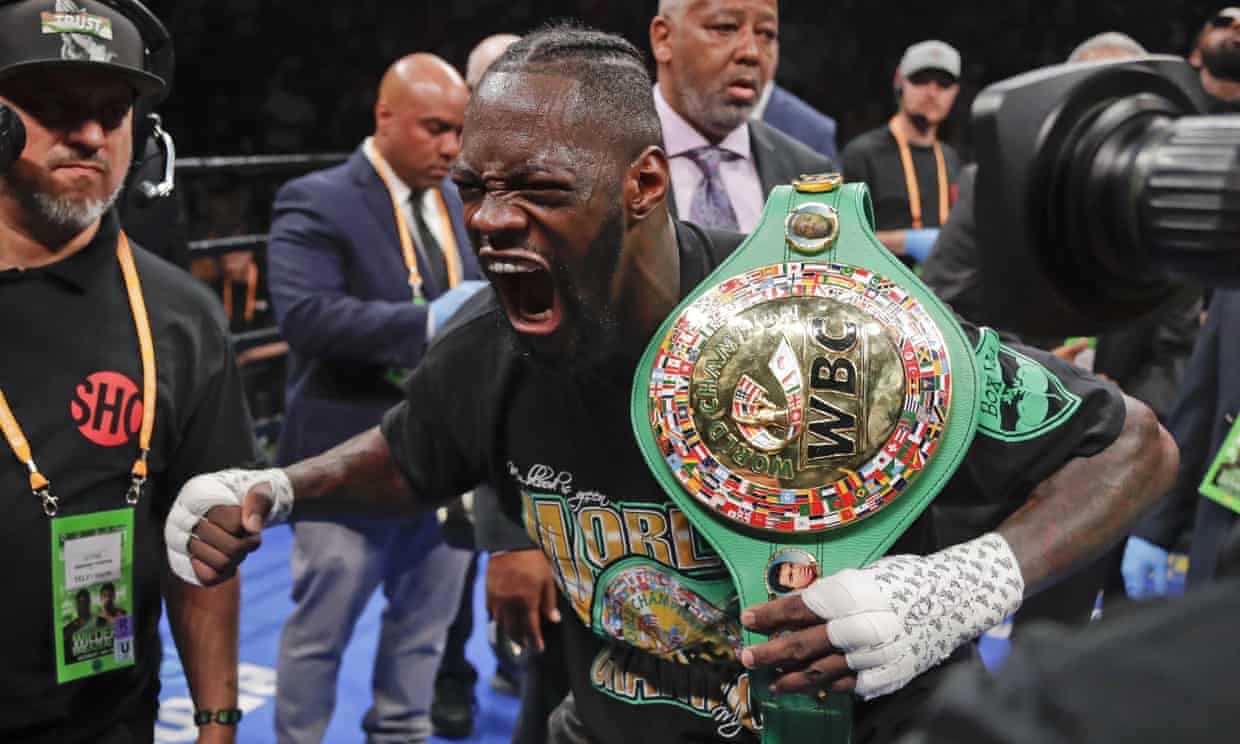 Wilder says Fury rematch and Joshua fight will happen
"I understand what Tyson Fury did," Wilder says. "When you get dropped on the canvas like that and you don't know how you got down there or how you got up, I understand you have to get yourself back together. That's what he did. But that fight will happen. The rematch will happen. Like all these other big fights are going to happen. I know a lot of people want to know when the Joshua fight is going to happen. The great thing is all these fights are in discussion. No doors are closed."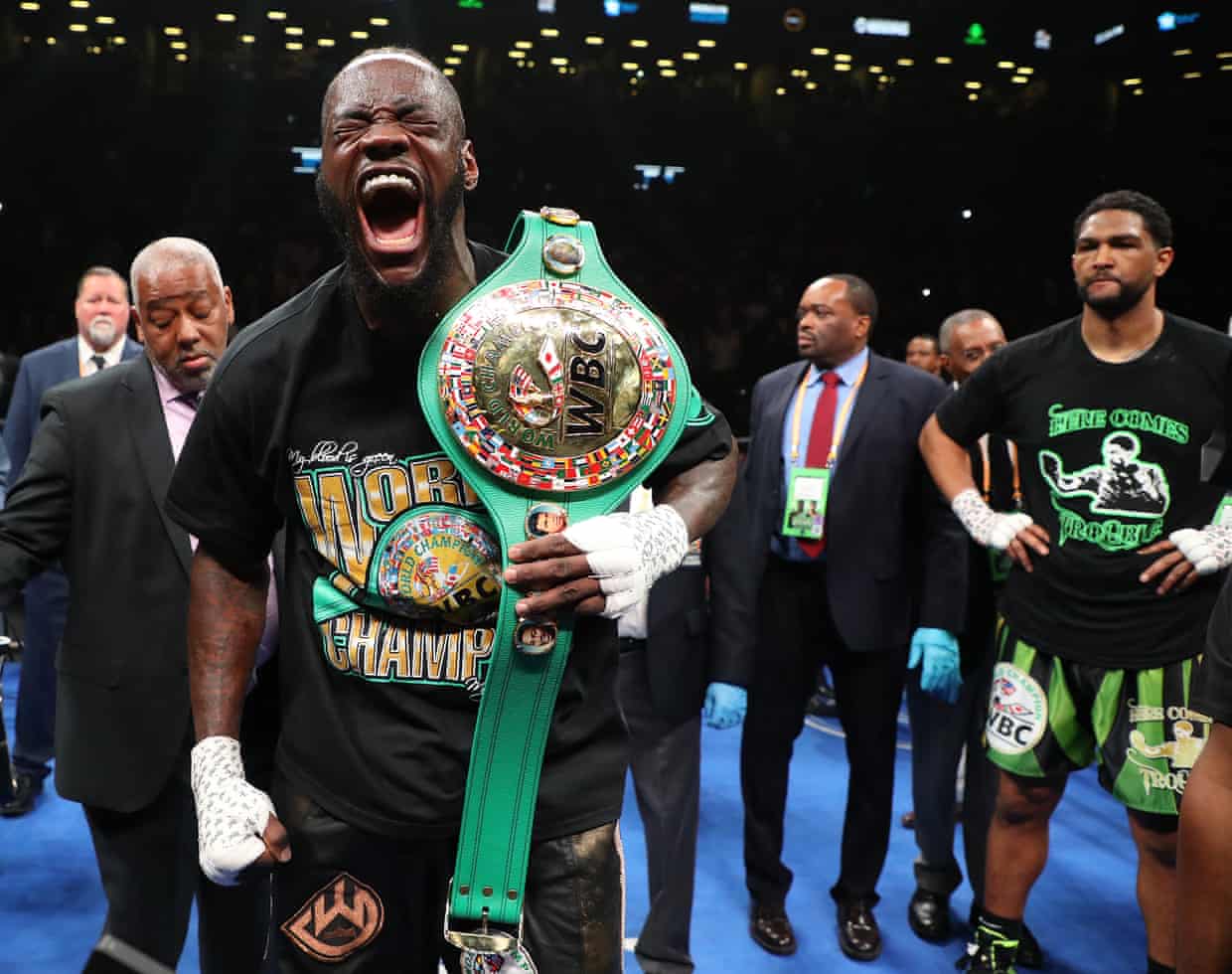 Updated at 11.47pm EDT
"Everything just came out of me tonight," Wilder says. "I know it's been a big build-up. There's been a lot of animosity and a lot of words that were said and it just came out of me tonight. That's what makes boxing so great."
He adds: "I just told Breazeale I love him and of course I want to see him go home to his family. I know we say some things, but when you can fight a man and then you can hug him and kiss him, I wish the world was like that. We shake hands and we live to see another day and that's what it's all about."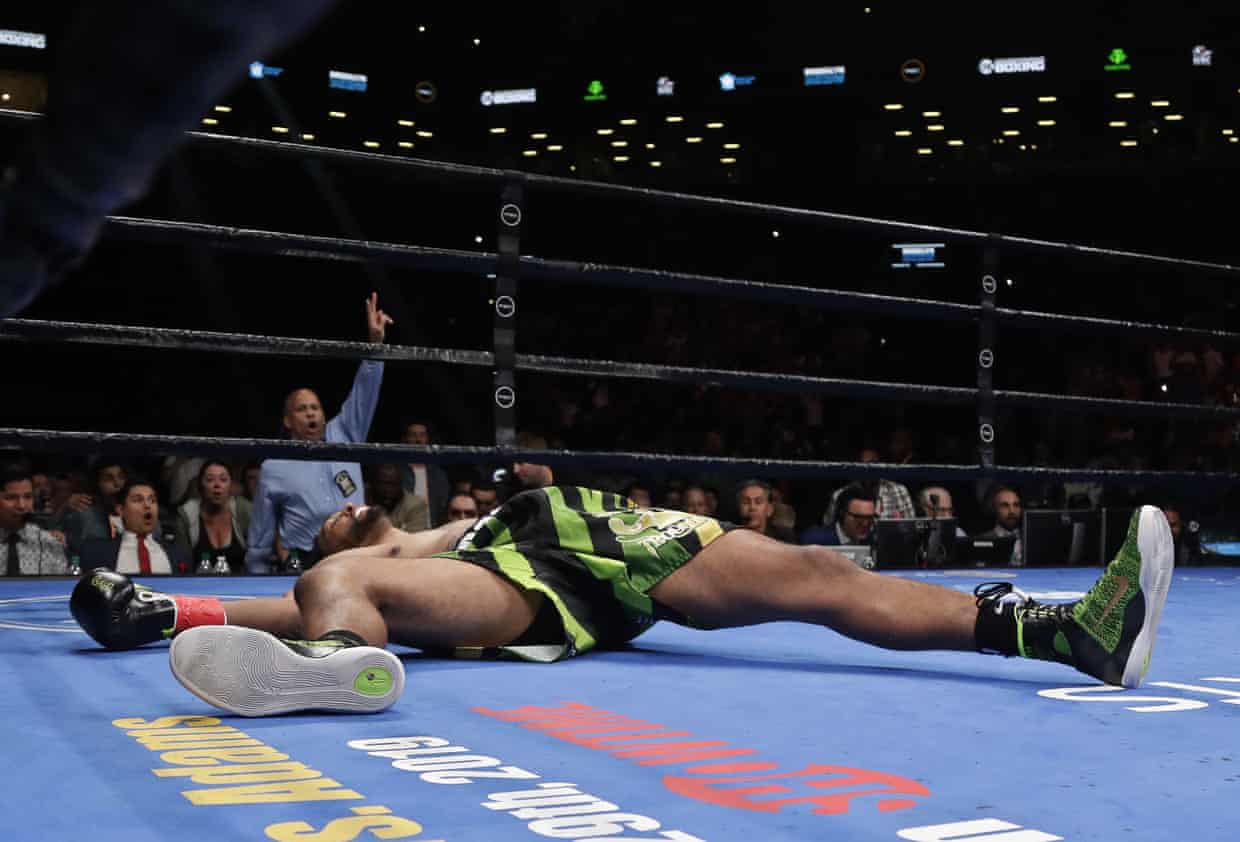 Updated at 12.18am EDT
Deontay Wilder knocks out Dominic Breazeale in round one!
Round 1
Cagey start. Wilder throws a left-right combo to start and the right grazes Breazeale. Wilder lands a right down the middle and follows with a clubbing left. Breazeale defiantly shakes his head. And Wilder lands a punch and he's got Breazeale hurt! Breazeale is hurt and in the corner! But Breazeale lands something back, a big right to Wilder's jaw, buying some time and spae and moving it back to the middle of the ring. Then suddenly Wilder detonates a looping right hand to the jaw that drops Breazeale … Breazeale is down in a heap and looking up … I don't think he's going to beat the count … and he's counted out by Harvey Dock! It's a first-round knockout for Deontay Wilder!
SHOWTIME Boxing (@ShowtimeBoxing) May 19, 2019
Updated at 11.15pm EDT
Here come the fighters!
Dominic Breazeale makes the long walk to the ring to Nipsey Hussle's Grindin All My Life. He climbs through the ropes, circles the ring, holds his glove up to the crowd. Looks comfortable and ready.
Now it's Wilder, who emerges from the tunnel to Meek Mill's Intro (Championships). He's flanked by a pair of interpretive dancers. What a culture vulture!
CBS Sports (@CBSSports)

Deontay Wilder makes quite an entrance. pic.twitter.com/h7x2iI1StI