The battle of who succeeds President Muhammadu Buhari commenced immediately the 2019 elections were concluded and in one of our posts, we told you the likely politicians that may be gunning for Nigeria's No. 1 seat after the expiration of Buhari's second term.
From all indications, the loyalty and devotion of the incumbent Minister of Transportation Rotimi Amaechi to the ruling All Progressive Congress are for a reason when Nigeria goes to the polls in the next four years.
Interestingly, Buhari vice, Prof. Yemi Osinbajo, is rumoured to be aspiring to succeed his boss in 2023, South East has also been clamouring for 2023 presidency while South-South isn't left out. At the moment, Amaechi is the strongest politician from that zone who is winning and dining with ruling APC.
Amaechi's rise to power
His rise to political power is astonishingly incredible. He was the former Secretary of the now defunct National Republican Convention in Ikwerre Local Government Area of Rivers.
He was the Rivers State's Secretary of the Democratic Party of Nigeria (DPN) caretaker committee 1996 during the transition programme of General Sanni Abacha junta.
Between 1992 and 1994, he was Special Assistant to the Deputy Governor of Rivers State, Sir (Dr.) Peter Odili.
Dr Peter Odili believed in him as a young man with potential in politics, and adopted him as a political son, guiding and nurturing him in politics, and consequently facilitating his election into the Rivers State House of Assembly in 1999.
He was subsequently elected as the Speaker of the House of Assembly. Amaechi was elected the Chairman of Nigeria's Conference of Speakers of State Assemblies.
He was reelected into the State House of Assembly in May 2003 and was also re-elected as the Speaker.
In 2003 when the National Assembly moved to hijack the legislative functions of the State house of Assembly as enshrined in the constitution, he and his colleagues took the matter to Nigeria's supreme court and the court gave a judgment that the control and supervision of local government is the prerogative of the State House of Assembly.
He allegedly caged his political godfather
The relationship between Amaechi and Odili translated into a harmonious relationship between the Executive and Legislative arms of government in Rivers State, but things later fell apart between them.
Rotimi Amaechi allegedly launched a campaign against Dr Peter Odili, his political godfather, he contested and won the People's Democratic Party primary for Rivers State Governor in 2007. His name was substituted by the party, an action which he challenged in court. The case eventually got to the Supreme Court.
He became governor on October 26, 2007, after the Supreme Court ruled that he was the rightful candidate of the PDP and winner of the April 2007 Governorship election in Rivers State.
He was reelected for a second term of four years in April 2011.
His preparation for 2023 presidency
According to towncrier.ng, the real reasons Chibuike Rotimi Amaechi undertook a vigorous enlightenment campaign ahead of 2019 presidential election in the Southeastern region may not be unconnected with his personal ambition of contesting for Presidential election in 2023.
He was re-appointed for a second time as Director General President Muhammadu Buhari's 2019 Presidential Campaign organization, he strategised to make sure that Buhari is returned to Aso Rock Villa.
Alhaji Atiku Abubakar and PDP won his home state (Rivers), though.
It's believed that his efforts are meant to catapult him to pick up the Igbo 2023 presidential Ticket slot.
I am an Igbo but not Biafra
He started campaigning for Buhari's second term even before party primaries were held. Amaechi told his teeming supporters and parishioners that "I am an Igbo but not Biafra" after he admonished Igbos to support President Muhammadu Buhari's current administration while essential projects will be addressed in the South Eastern region.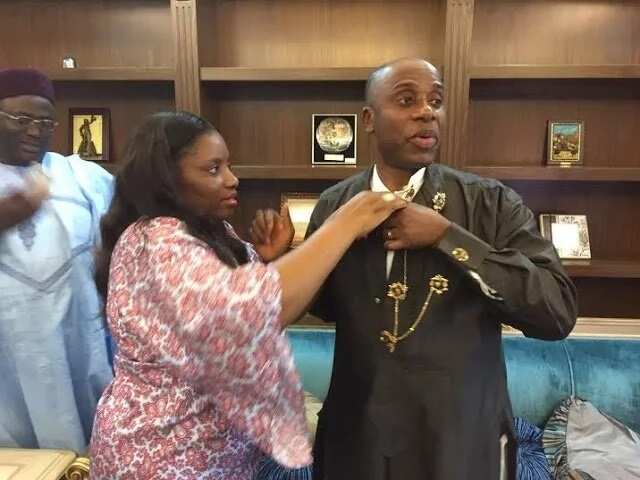 Again in March, 2018 Amaechi was a guest to an Igbo Organization an organized Lecture at Anambra state where he repeated same rhetoric of clamouring for support for President Muhammadu Buhari while asserting his Igbo origin when he challenged Senator Enyinnaya Abaribe saying My name is Chubuike Amaechi and I am Igbo man who is more Igbo than me is here "Abaribe" or "Amaechi" the audience roared with applause of affirmation.
Worked against a South-South President
Former Nigerian President Goodluck Jonathan will never forget how his own fellow man worked against him before the 2015 presidential election.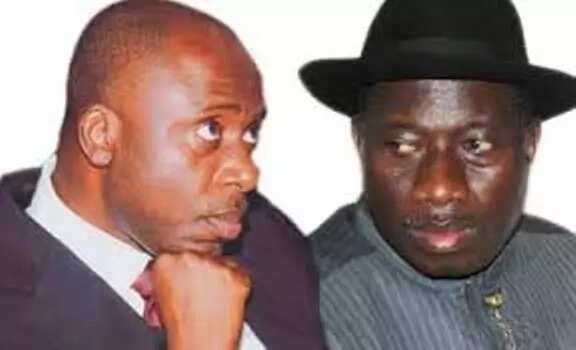 He was the Director-General of Buhari/Osinbajo Campaign team at the time, it paid off as his candidate, Buhari, won the election even though there were plans to deal with him by PDP if Jonathan had won the election.
According to towncrier, the above scenario matched the presidential ambition of Chibuike Rotimi Amaechi in 2023 of which the Igbos of South Eastern Nigeria are demanding as a way of all-inclusiveness.
If all goes according to his plans the Minister for Transportation may clinch the Presidential ticket.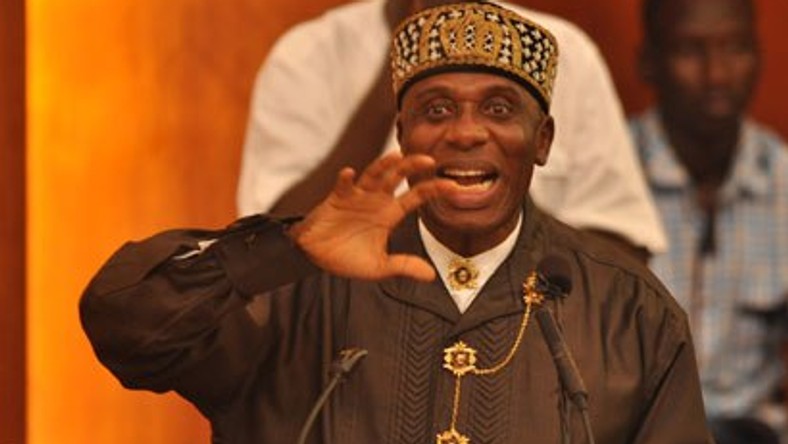 Buhari has won the election. APC is likely to retain power beyond 2023 if Buhari remains in the party.
Interestingly, Amaechi, a political strategist hasn't said anything since the debate over which geopolitical zone succeeds the North in 2023 election.
With the way he's been working behind the scene, Amaechi is likely to shock South West political heavyweights like Asiwaju Bola Ahmed Tinubu and the Vice President, Yemi Osinbajo, Minister of Power, Works and Housing, Babatunde Fashola who have all been rumoured to have presidential ambition.
READ ALSO: Top 10 powerful politicians likely to succeed Buhari in 2023, No. 5 is allegedly corrupt (See full list)
Let's hear from you, use the comment box below to drop your views.