Should you apply your foundation first? Or your concealer? What about your eyebrows? Here's how the pros do it
PHOTO 0/10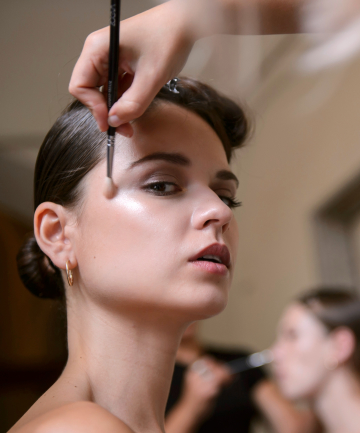 There are differing opinions on when what order you should apply your makeup in. We've seen videos of beauty bloggers who do concealer first and others who swear by doing their brows before everything else. But what exactly is the right order to doing your makeup? Is there a definitive order?
We reached out to expert makeup artist Lindsey Trop to find out. And it turns out that for her, there is — though she sometimes switches things up depending her clients. Keep on reading to see the order she recommends doing your makeup in — and why it makes sense to put your eyeshadow on before your foundation.
Image via Imaxtree
Welcome to TotalBeauty.com!
Ready to unleash your inner beauty junkie? Enter your email and check the boxes below to get free samples, exclusive deals, discounts at Total Beauty Shops, and expert beauty tips delivered straight to your inbox!
monitoring_string = "e4ea8133a649aad124e80f99f8831005"